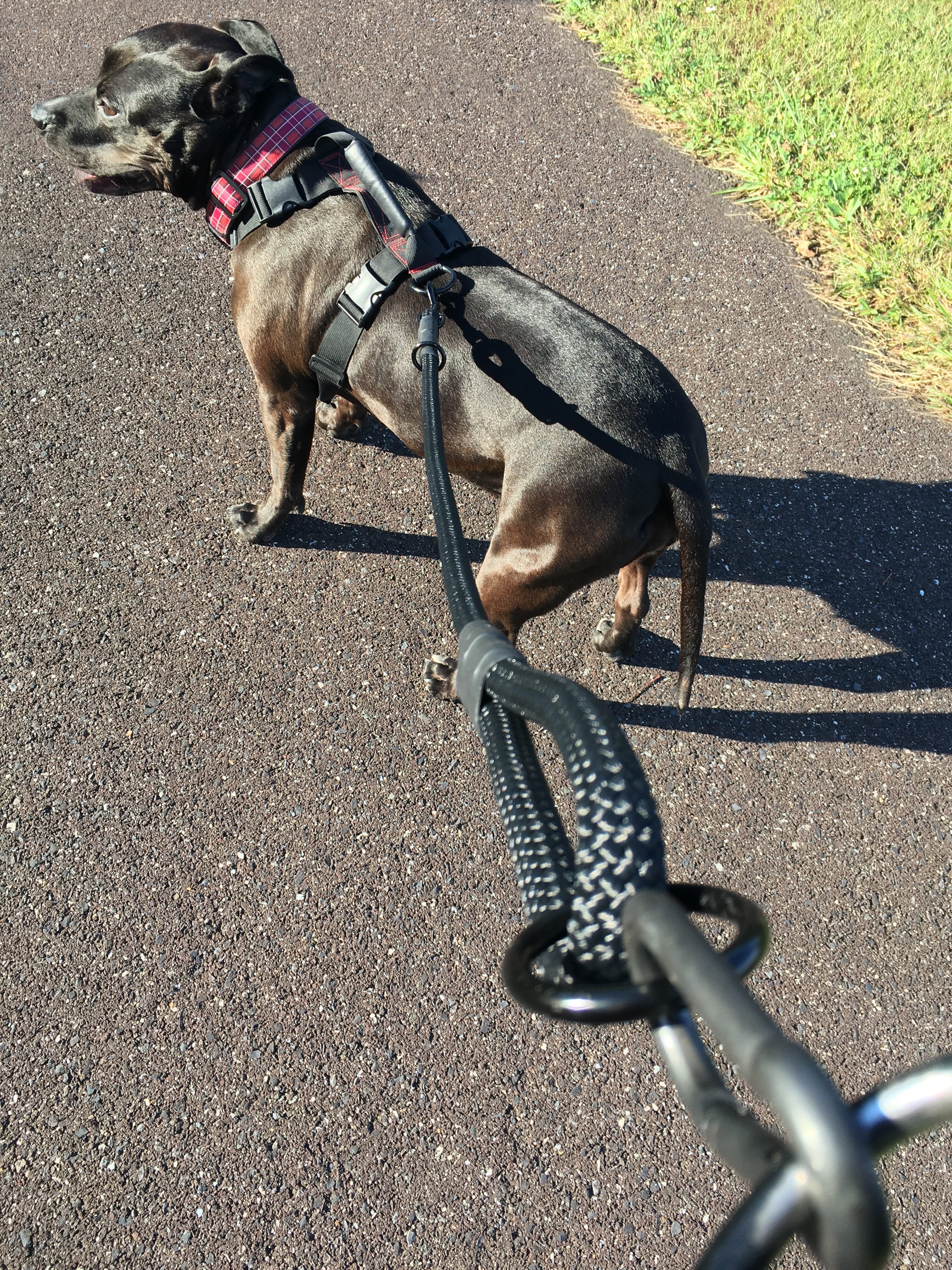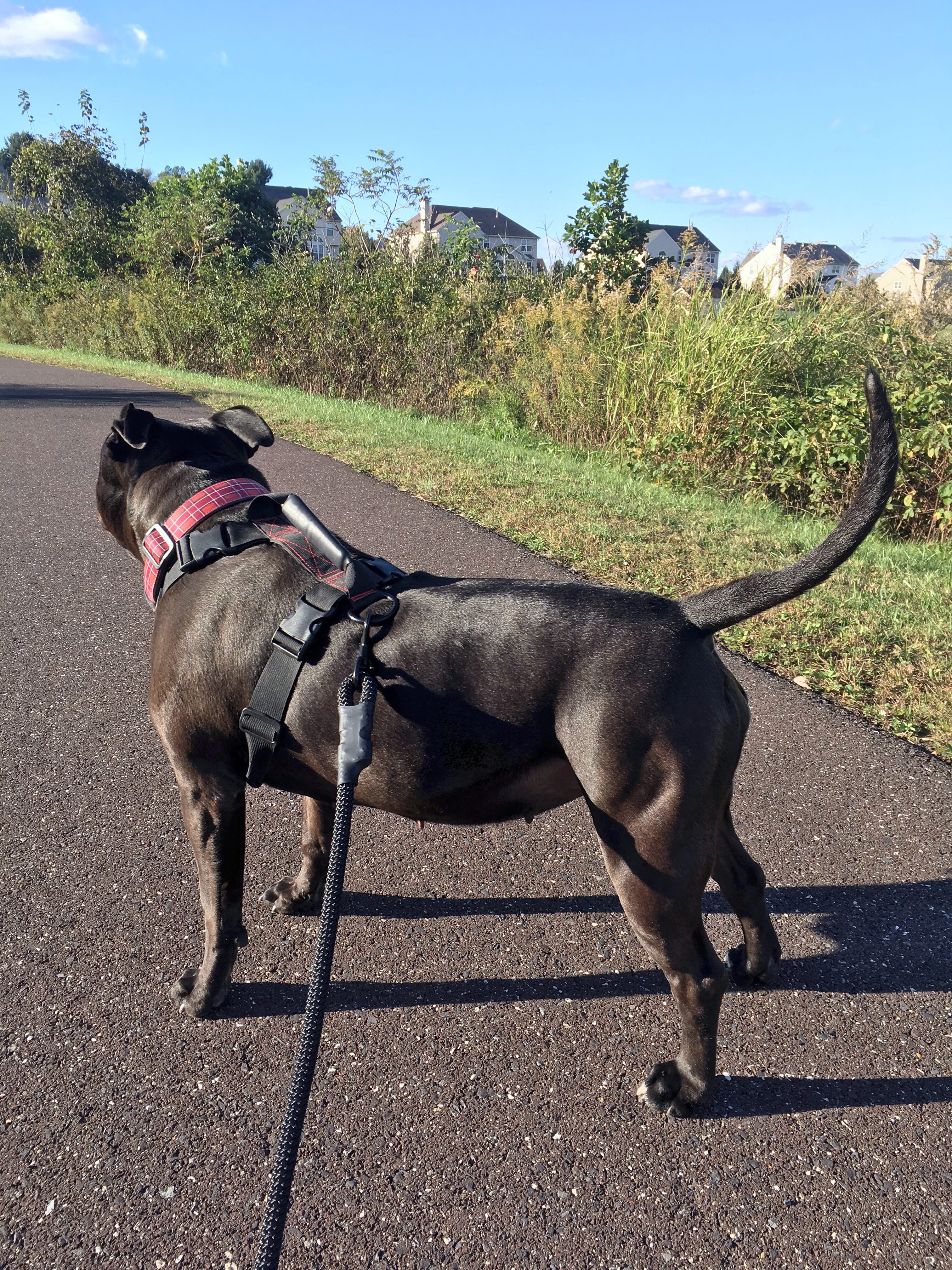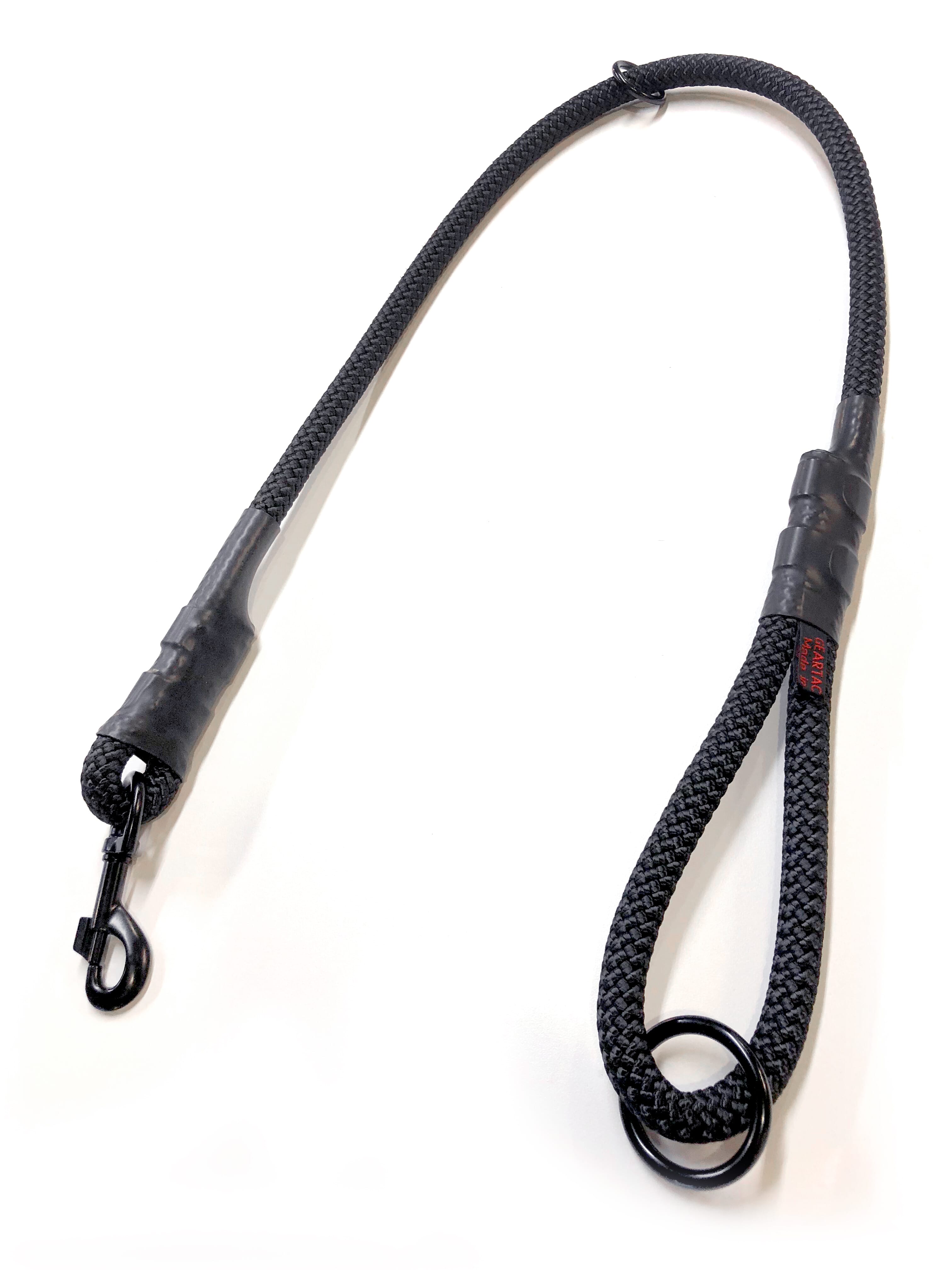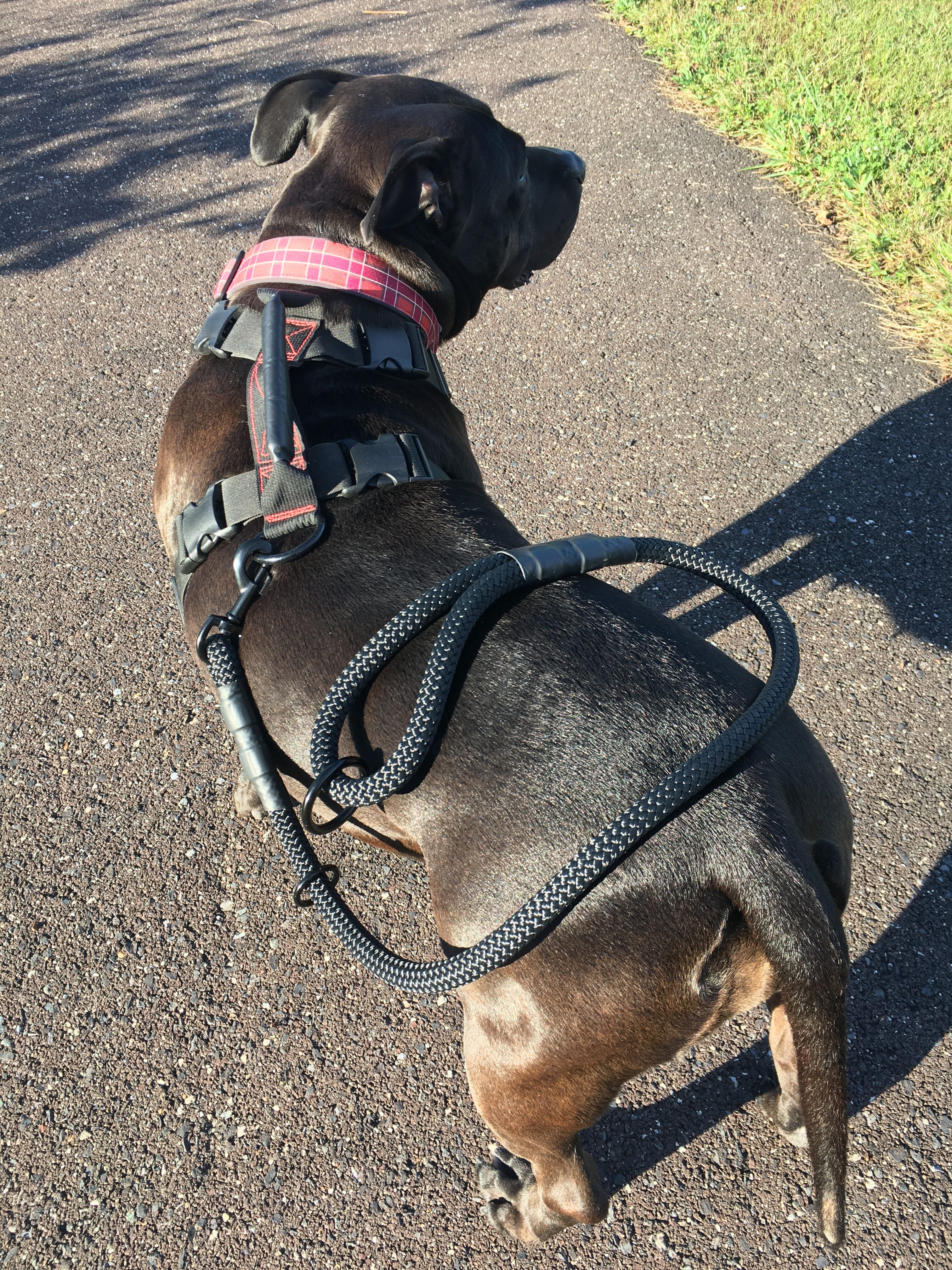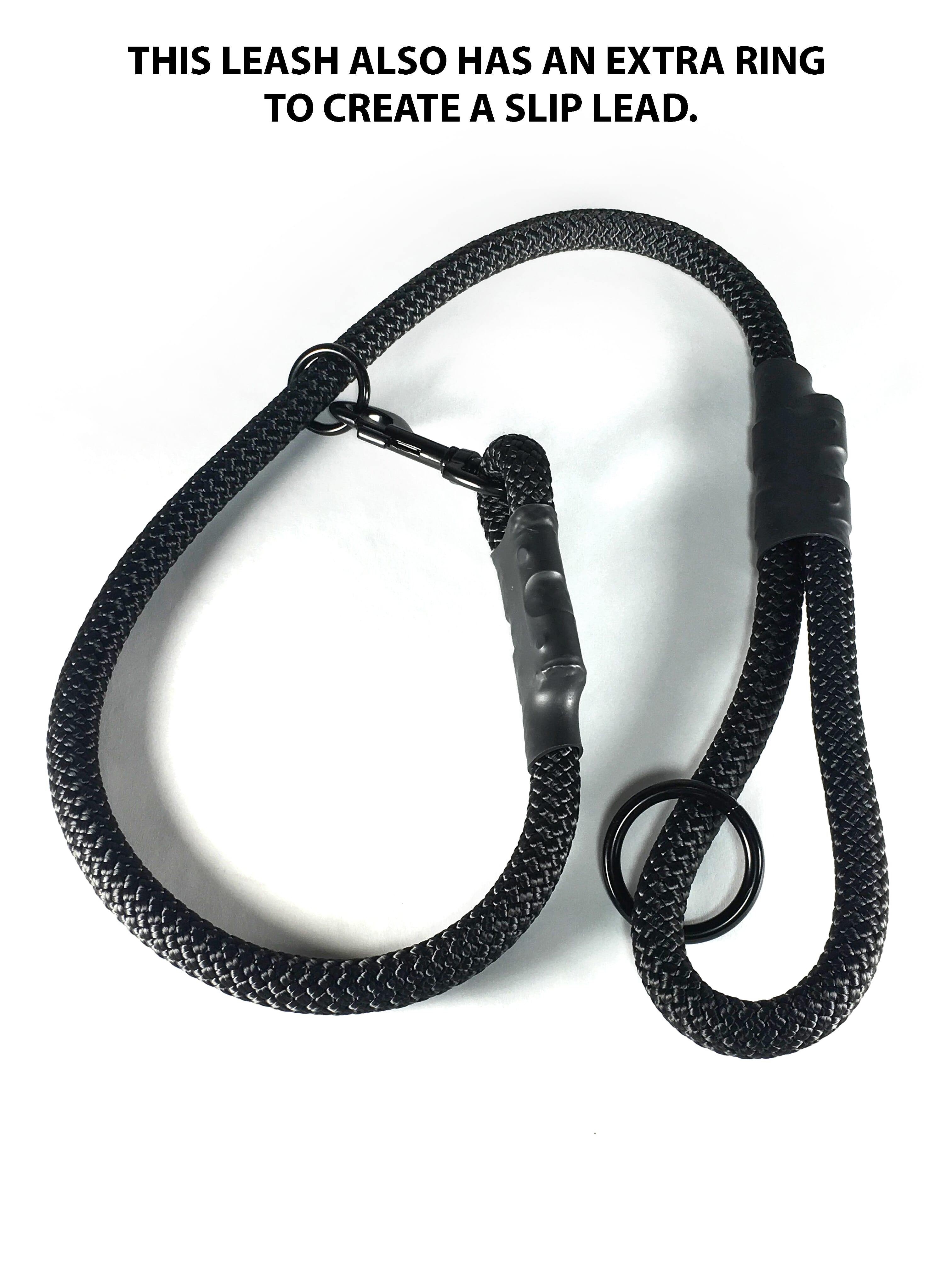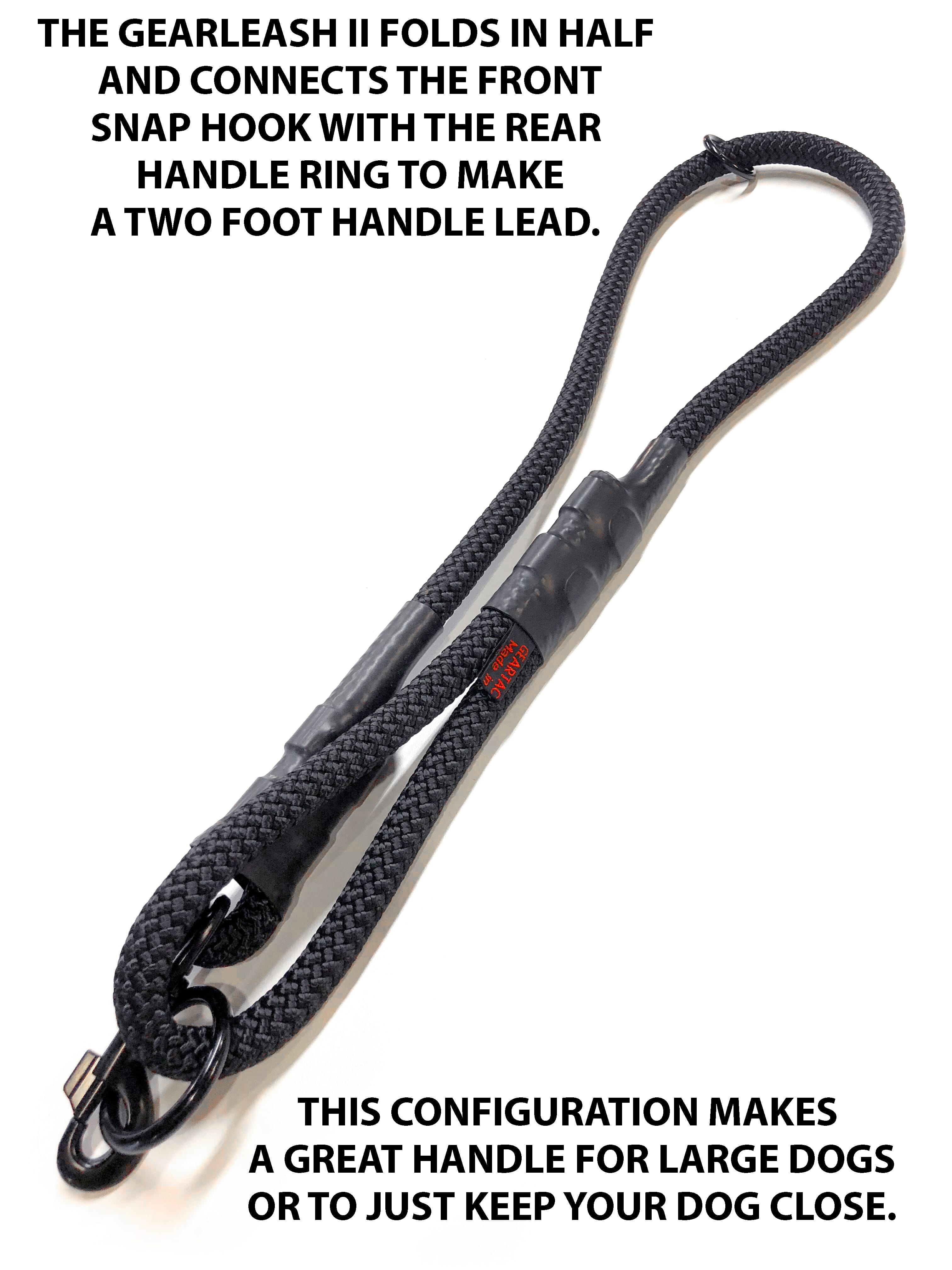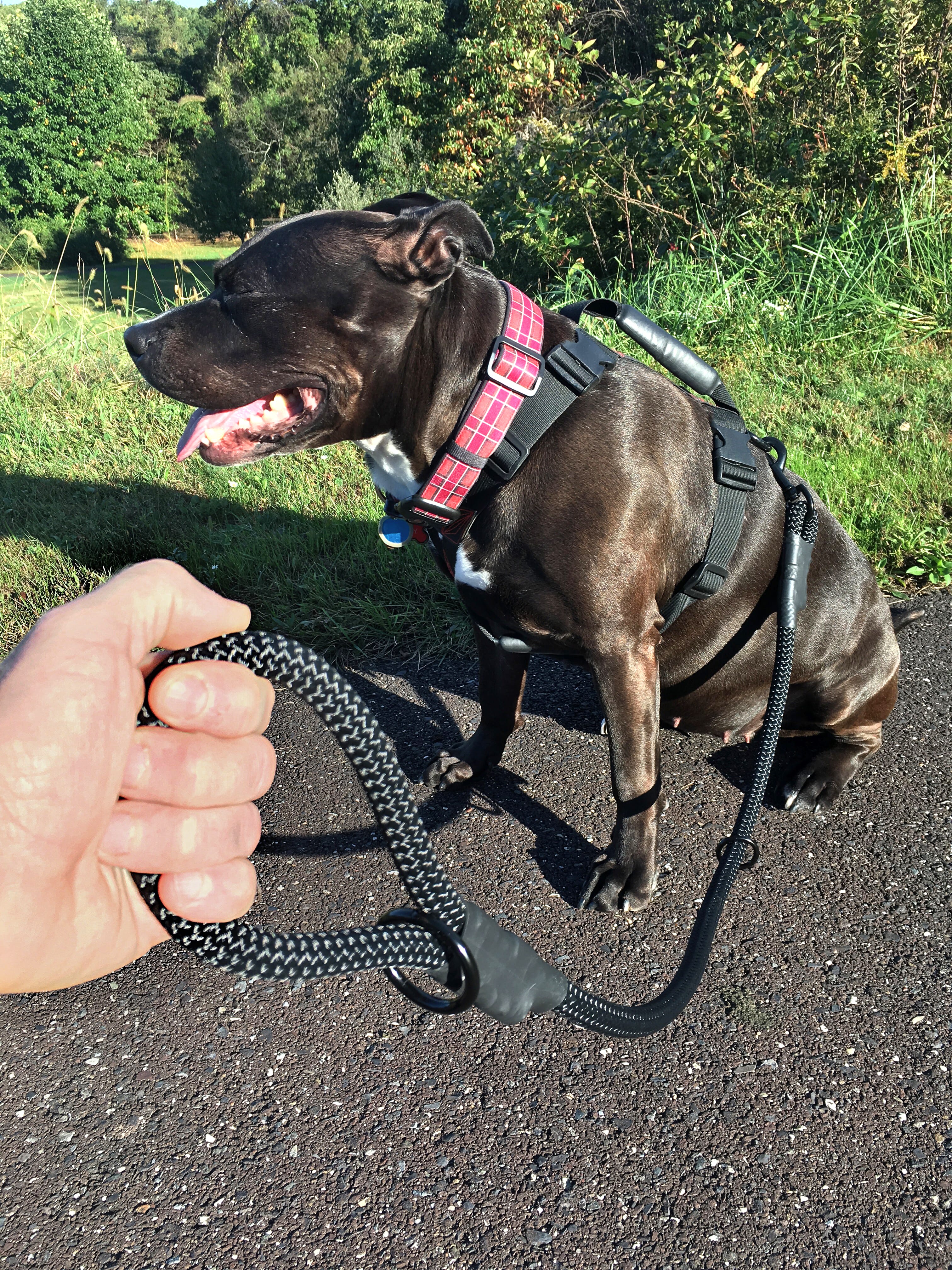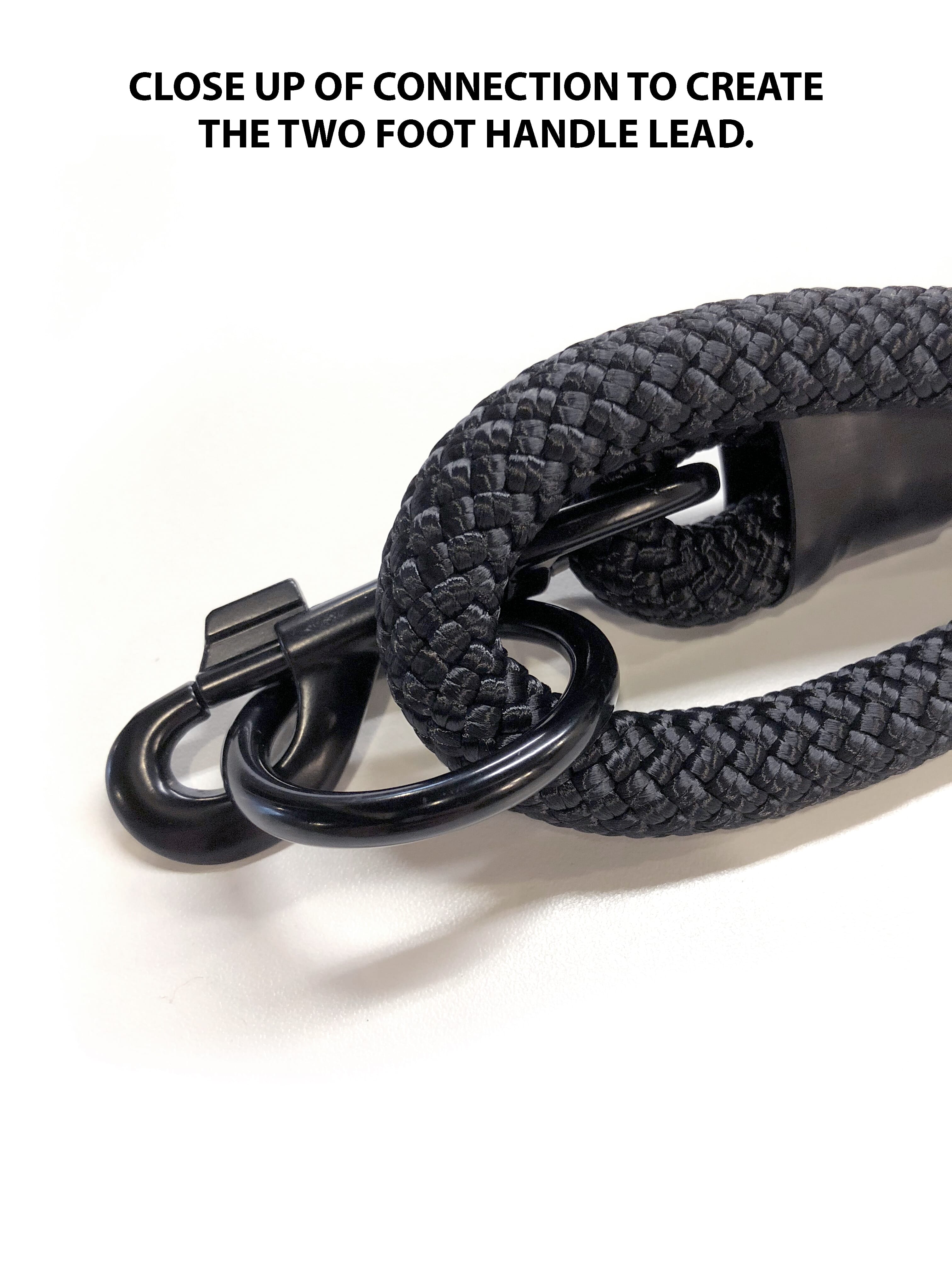 A new type of adjustable rope dog leash. The 
GEARLEASH II

 is super heavy duty using 5/8" professional certified static rope for no stretch, heavy duty trigger snap closure and screwed rope clamps for unbelievable strength. These clamps are then sealed with heavy gauge heat shrink tubing for a water tight and protective seal. It also has an O-ring to turn the leash into a slip lead collar and a large O-ring at the handle to easily attach to your GEARTACK9

hands free dog walking device

. Having this O-ring at the handle allows the owner to walk one or multiple dogs with easy attachment to your K9 snap-ring. The most exciting feature of the leash is it's ability to adjust from four foot to two! All you do is connect the trigger snap to the rear handle O-ring, it's that simple. Once connected to the O-ring you can then clip the trigger snap

(trigger always up for safety!)

to your dogs collar and you have a two foot leash! These features make the

GEARLEASH II

one of the best adjustable rope dog leashes on the market today. 

(see photos for visual of the leash folded)

.