Featured Geartac Products
WHY THE GEARTAC K9 HANDS FREE DOG WALKING SYSTEM IS BETTER THEN A WAIST BELT and so much more then just a hands free dog leash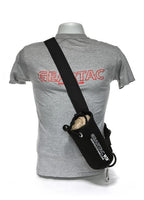 Geartac K9 Hands Free Dog Walking Device
Stay safe and reduce arm and shoulder stress with the Geartac K9 hands free dog walking device. The Geartac k9 is so much more than just a hands free dog leash.
Our dog gear is the perfect solution for a safer service dog leash and can help people with disabilities such as epilepsy, MS, and hearing impairments.
The best option for an effective dog training leash: With Geartac, you can mimic "off leash" training methods used by top trainers in the industry.
The Geartac K9 Hands Free Dog Walking Device allows you to clip on and utilize your favorite leash or enjoy our GEARLEASH II dog leash and innovative Geartac XBody dog harness that can help you train and walk a dog that pulls!
GEARTAC K9
GEARPAC HANDS FREE SLING BAG
The Gearpac is the world's first dog walking sling bag. It uses our Geartac K9 hands free dog walking unit as its main leash holder. The sling bag fits over the Geartac K9 and becomes the equivalent of a day backpack or sling bag for hiking, camping, sport dog and service dog use.
GEARPAC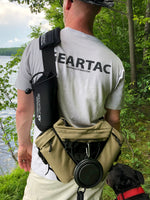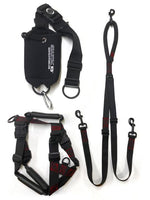 Geartac XBody Harness
This Geartac dog harness is a leading option for proper canine orthopedic function – keeping you and your dog healthy, safe, and happy!
With its tactical dog gear design, the XBody dog harness looks and feels stylish while touting comfort as its best features.
GEARTAC XBODY HARNESS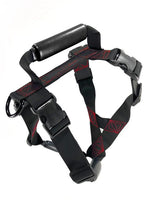 Contact us today to learn more about our hands free dog walking, dog leash, and dog harness solutions!